How to Test a Fuel Pressure Sensor With a Multimeter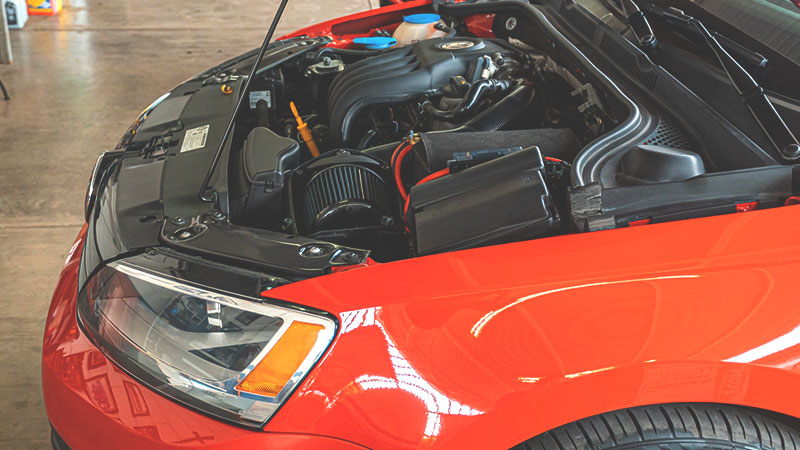 Pressure sensors are key components when it comes down to your car's performance. At various points within the car, sensors are constantly monitoring the fuel pressure. This is important because any anomalies in your fuel pressure can directly pull down your acceleration.
If you're experiencing issues with your fuel pressure sensors, back the car up in your garage and whip out your multimeter. Driving a car with malfunctioning sensors can prove to be quite dangerous.
Today, we will teach you how to test a fuel pressure sensor with a multimeter. This is a handy skill every driver should have in order to determine what issues the car is facing. So without further ado, let's jump right to it!
What is a Multimeter?
Since you'll be using this device to test out your car, it's good to become familiar with it first. In essence, a multimeter is a device the allows us to test the flow of currents in a circuit.
It comes in handy when sensors malfunction because it tests them for continuity. This means that it checks the flow of current from the source to the sensor and vice versa.
They have probes colored in red and black for positive and negative terminals. Once you connect the probes to the desired sensor, the multimeter begins to display its findings, and voila! You're up to speed with your sensors!
Getting the Right Multimeter
Before you learn the common rail fuel pressure sensor test, you need to get your hands on the right kind of multimeter. Now, keep in mind that this isn't the only time you'll need it. These devices are great for testing any electrical circuits at home.
Once you walk into the store or sit online, you'll find tons of different options. However, when choosing, you need to decide upon your budget and pick the best option.
Generally, you can either choose to buy a multimeter under $50 or push your budget up to $100. When looking for budget ones, try to look for those that provide various testing capabilities and feature easy operation.
On the other hand, you can expect high-quality performance and durability with any multimeter under $100. These usually come with large LCD displays and offer safety protection in case your circuit overloads.
So, before you go decide to make your purchase, establish a set budget to help you narrow down your choices.
How to Test a Fuel Pressure Sensor
Once you have received the multimeter of your choice, we can finally learn how to test a fuel tank pressure sensor. Follow each step sequentially to get accurate results.
Step 1: Unplug the Sensor
The first step to begin the test is to disconnect the sensor from the car. If you have little knowledge about the location of the sensor, refer to the car manual. For those of you who do know, simply pull the plug to disconnect it from the battery line.
Step 2: Connect the Multimeter
After you manage to locate and unplug the sensor, start your car and go get your multimeter.
The probes of the multimeter need to be accurately connected to the wires in order to begin the test. Always remember, the red probe connects to the positive wire while the black probe connects to the negative.
Once connected, your multimeter should get right to work and start displaying values on the screen. To understand whether the test results on the multimeter are bad or good, you must refer back to the manual. This will give you an idea of the right voltage specifications.
Step 3: Compare the Results
Now that you have a general idea of the acceptable voltage levels from the manual take a look at the multimeter readings. What do you see? Are the values different or within range?
Wrong values would mean that there is something that is preventing your sensor from detecting the right pressure or your whole system is faulty.
Step 4: Check the Wiring
When comparing, if the values are not wrong, this doesn't mean that your pressure sensor is fine. However, it does save you from the trouble of investing in a new pressure sensor system entirely.
Now that you have established that the sensor works just fine, you need to check out the wiring. This is a common problem that most car owners face, so there's nothing to worry about.
Take a look at the wiring situation under your hood. Unplug and reconnect all the wires relating to the sensor to make sure they are properly placed in the right places.
When testing out the wiring, we strongly advise you to use the test box that comes with your car. As the box is custom-built for your car's model, you will find all the tools you need.
If the problem still persists, you might want to pay a visit to your local technician.
Step 5: Take Precautions
To avoid such problems in the future, it is always a good idea to invest in fuel injection maintenance kits. This set of cleaning tools will allow you to keep your sensors clear from any obstructions. Also, they keep the fuel passages clear so that there is no abnormal pressure build-up from within.
This is very important and must not be overlooked because the dirty fuel filters and clogged fuel lines are some of the main indicators of a failing fuel system. These can easily put excessive strain on your car and ruin the longevity of the engine.
The Best Multimeter
When you're trying to troubleshoot a fuel sensor, you might think it's as simple as checking for continuity. So you need to use a multimeter, right? Here are our top recommendations.
AstroAI Digital Multimeter TRMS 6000 Counts Volt Meter
This is one of the most excellent multimeters for testing fuel sensors as well as other voltages and currents. The AstroAI digital multimeter is a 6000-count meter, which is enough for testing the fuel sensor among other things.
Its true-RMS voltage makes it highly sensitive to any kind of waveform fluctuations caused by power quality issues or non-linear loads such as fluorescent lamps and motors.
The protective features of this multimeter make it perfect for use in hazardous areas. Built-in fuse tubes allow you to avoid the inconvenience and stress of replacing fuses, while also avoiding any possibility that your tool might get fried if anything happens on site (explosion).
The backlit LCD screen makes it easy to read, the large size of its buttons makes them easier to target by your fingers or other instruments in tight spots where many meters don't fit. You can also use it for automotive electronic circuits, computer circuit boards, power supplies, home appliance circuits, electrical wiring testing, and signal circuit applications, and much more.
KAIWEETS Digital Clamp Meter
This is another good multimeter for testing the fuel sensor, 6000 count meter which is more than enough for any automotive work. It can be used as a clamp meter or a touch voltage tester. The design of the KAIWEETS Digital Clamp Meter combines both a high-resolution digital display and a rugged case to withstand rough use.
With a clamping range of 200A and a CAT III 600V safety rating, this multimeter is suitable for automotive, industrial, and home usage. It also has a low-power mode that can be activated when you need to conserve battery life such as during long hours of work when there is no power source nearby.
With a wide range of functions and measurements available along with an integrated jaw design that ensures tight and accurate readings every time. It can be used as a high-quality hobby tool but also as a necessary investment for professionals.
Just one click lets you quickly enter parameters into specialized measurement modes like DC RMS or True RMS. This professional digital clamp meter has an automatic shutdown feature that makes battery changes easier by preventing buttons from being pressed accidentally while the meter is in storage.
Fluke 117 Electricians True RMS Multimeter
Fluke is one of the best-known companies that produce multimeters, especially for professionals. The Fluke 117 Electrician's True RMS Multimeter is one of their top products in the market with features like high accuracy, safety mark approvals, and fast response time just to name a few. VoltAlert's noncontact technology is the perfect way to get accurate readings on your electricity use.
With an auto-voltage selection system, it can detect voltage without ever contacting any wires or nodes! This device can measure 10 A (20 seconds overloading), resistance, continuity, and frequency with Min/Max readings to record signal fluctuations!
CAT III 600 V safety rate makes this sophisticated meter safe enough in your work area so you don't have to worry about accidents while still being able to get quick and accurate readings.
It's great for all types of electricians because it offers true RMS measurements on non-linear loads without any distortion. If you are looking for a premium multimeter to test your fuel sensor without breaking the bank, this is the one for you.
Final Words
We hope the above article has been able to clearly explain how to test a fuel pressure sensor with a multimeter. Once you become familiar with the operation and components of the multimeter, the entire process becomes quite easy.
So the next time you're losing out on horsepower or experiencing backfiring, we expect you to seamlessly bring out your multimeter and get to the root of it.