Impact Wrench: Porter Cable PCE211 Review 2022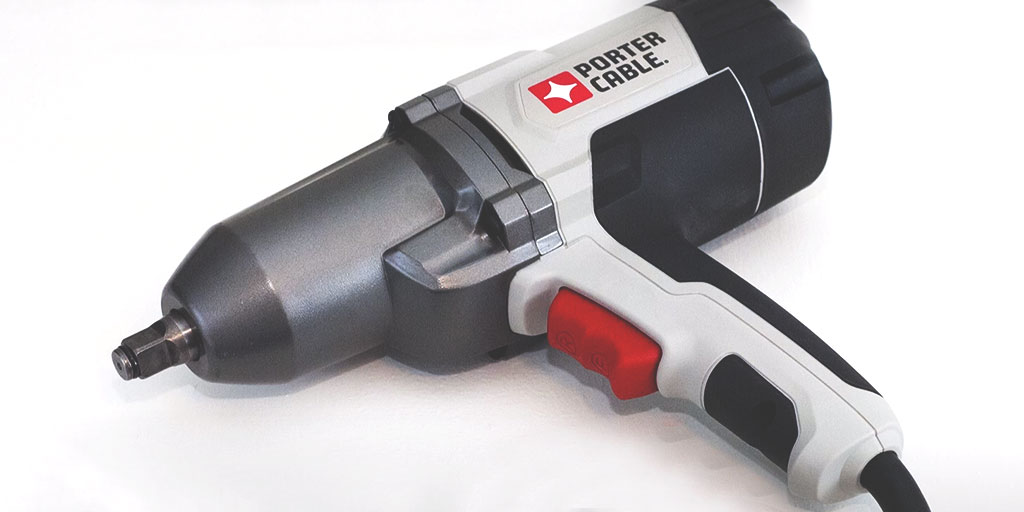 There have been many debates about whether an electric impact wrench is better than a pneumatic or vice versa. We can tell you one thing, though.
The choice is yours, depending on how frequently you have to apply the tool. In this regard, that is upon regular use, our suggestion bounds on electric.
So, if you aspire to achieve the best, our Porter Cable PCE211 review will guide you towards a unique product that will not disappoint you in the long run.
The reason is simple; Porter-Cable is one of the renowned brands for power tools. It has been delivering premium products like PCE211 for so long that people immediately turn to it without a second glance.
Let us find out more about the impact wrench in detail for you to understand its uses and benefits as precisely as possible.
Porter Cable PCE211 Review
As we have mentioned, the product of this brand is one of the ultimate solutions for motor garages. Even if it does not rule above all, it certainly triumphs over many similar units.
It basically speaks out rugged and toughness when you hold it in your hand. PCE211 Impact Wrench will take on any challenge thrown at it in the workplace and accomplish it under whatever situation the task demands.
There is no denying the fact that this impact wrench does the loosening/removing fasteners' jobs quite effortlessly. Thus, if you think about it, the product is a real gem to own within your intended budget.
Motor
Honestly, no impact wrench is good without an influential motor. This would not have been either if the power had not come in 7.5 Amps. Indeed, its robustness is the reason why the unit has moved up to popularity.
The electric option rather produces better and perfect power when operational. Therefore, you can work with this heat-resistant motor for as long as you want on a daily basis.
Torque Power
Another vital feature to make an impact wrench worth the effort is the torque it generates. You will witness the astounding 450 ft-lb of energy surging with 2200 RPM and 2700 BPM.
It is enough to get any heavy-duty jobs to get done without a hassle. This means the speed and torque you receive are enough to finish maximum work within a short period.
Now, be confident in removing or installing those lug nuts when changing tires!
Ergonomic Grip
The product comes with a well-made rubber grip, which you will find very safe and convenient to hold. However, the weight of the device could lead to wrist ache if you're holding it for a long time.
Switch
The switch or the trigger is also an essential part of the unit. And we have to say it is pretty flexible to control the torque limit. The forward/reverse rocker switch is comfortable to work with when adjusting the torque.
Hog Ring
Do you want to have an impact wrench that allows you to switch between various sockets? Porter Cable PCE211 is, then, the perfect choice.
Now, is it as efficient as made out to be? The answer is, yet again, yes. The ½-inch hog ring anvil is very easy to change.
The ease of applying different types of sockets enables the impact wrench to be an ideal option for those who need the tool for multiple jobs at the same time.
Vibration and Noise
Before we get to the details, let us just say that the manufacturer has ensured utmost suitability in regards to the noise and vibration. Who does not love to work in peace and without disturbance, anyway?
This unit does not cause terrible noise or teeth-rattling vibration when messing with the fasteners. Hence, this gives the device the benefit over others when working for long hours.
That does not mean the PCE211 is devoid of any vibration or noise, though. You will experience them slightly but not to the extent of intolerance.
Design
All in all, Porter-Cable has constructed an impressive impact wrench that surpasses many comparable products in terms of handiness, durability, torque, and efficiency.
The thing is a wise choice for people who has to deal with plenty of car repairs regularly. Its size, comfortable grip, trigger, attractive design, etc. make it a unique one.
This one can handle challenges by operating faster. Overall, it is worth your time and money, and this we can assure.
Pros
Equipped with 2-finger switch for easy grasp
Robust motor to apply on demanding applications
Less noise and vibration
Fast torque that removes stubborn lug nuts
Up-to-date design
Ability to change sockets
Very sturdy and easy to use
Cons
Short cord
Heavier than other similar models
Difficulty with rusted fasteners
Frequently Asked Questions
Does the PCE211 come with a case/bag?
No, unfortunately, the unit itself is the only device you will receive. You can always purchase a foam padded hard case or similar tool bag for the product within a reasonable price.
Is it possible to change the tip?
Yes, you can replace the anvil when required; however, the manufacturer does not possess a different tip style besides the original one.
Can you set it to a specific pressure?
No, it does not include a torque setting.
Can I use an extension cord of 10 gauge with the impact wrench?
Yes, as long as the cord does not exceed 25-foot. This is because the tool is 7.5 Amps, whereas the 10-gauge wire is 30 Amps. Using more than a 25-foot cord could drop the voltage of the tool, losing the original power.
Is it possible to use it to drive screws into the wood?
We strongly advise against doing this. The impact is way too powerful and overkills for the task. Yes, the torque would send the screws into the wood before you could blink, but it is still a risky business. Our suggestion is to utilize a tool specifically made for driving screws like an electric drill or driver.
Final Verdict
As you can see, dealing with the numerous competitors of the impact wrench is imminent. Conversely, you can acquire the right tool with proper consideration and research.
Anyhow, we hope our Porter Cable PCE211 review sheds some helpful insights for you to come to a decision about the named product.