Ingersoll Rand 231C Impact Wrench Review 2022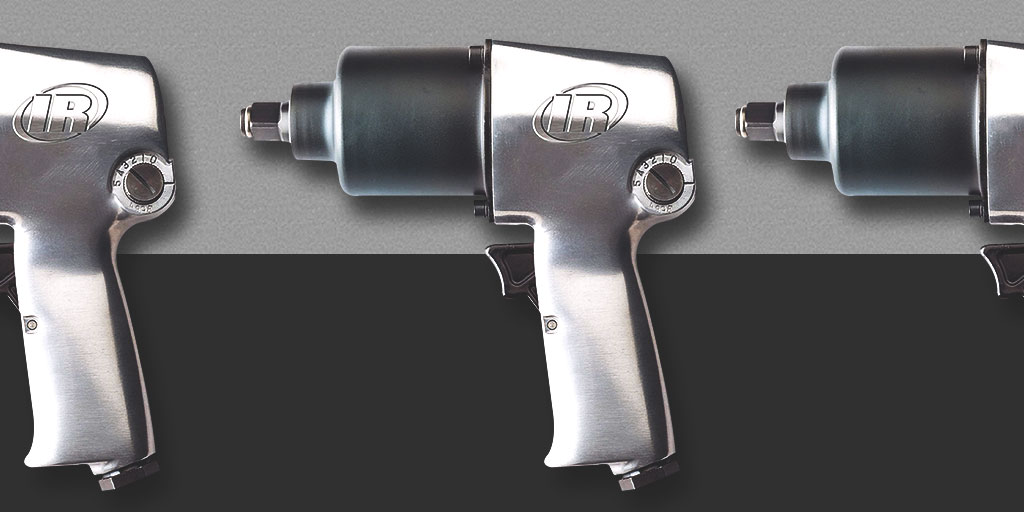 Have you ever come across a tool that speaks durability, power, and reliability at the same time? The product we are about to dive into is known for its fundamental responsibilities in the line of auto repairs and other similar applications.
It is an air impact wrench highly regulated for accomplishing the toughest of the mechanical tasks with great ease.
We will learn further about it in the Ingersoll Rand 231C review below. All you have to know is that the build quality, power, features, everything is designed to be around your price spectrum.
That does not mean it has a reduced lifespan; it is quite the opposite actually. It is one of the reasons why the product is very popular with mechanics and hobbyists.
So, let us find out more about this incredibly enhanced performing tool in detail.
Ingersoll Rand 231C Review
Before we get to the fun part, you should know that this is a pneumatic power type that is highly recommended for car maintenance. It will do all the advanced works, whether you want it for a home garage or repair shop.
This unit excels in removing the most stubborn lug nuts as if it is no big deal! Plus, it is lightweight, giving you the leverage of working a long time.
If you seek necessary features to accommodate an impact wrench, this would be it. This is because once you get the Ingersoll Rand 231C air impact wrench, you will not have to look for another for more than decades.
Twin-Hammer Mechanism
It delivers torque of 600ft.-lb that suggests regular heavy-duty applications. The power regulator is adjustable for easily controlling the torque output.
Its simplistic structure with centrifugal force holds the reversible hammers for engaging/disengaging procedures without any hassle. Therefore, it has proven to deliver a very balanced and smooth blow.
Some may have concerns regarding the vibrations created when such power is applied. We can assure you by saying that the device reduces the excessive shakes or vibrations when undergoing heavy works.
The ratio of the less weight further assists in conveying substantial RPM (speed) of about 8000. You can say goodbye to those tenacious and firmly tightened bolts/nuts for good!
What we have loved the most is the torque control attained by the torsion bar. It has made a handful of jobs so easy that it is like walking in the park!
Convenience
While most wrenches of this kind require constant care even when not in use, Ingersoll Rand 231C arrives fully greased when purchased. This means one less task of getting it ready.
Nevertheless, it does not mean that you can neglect lubricating the unit after each use, though. It might seem a lot, but the step will ensure trouble-free operation every time you take on a mission.
Moreover, many professionals from all around the globe implement this tool when getting the most difficult job done. You can utilize it in any environment because it meets the safety regulations.
That means you will not have to worry about sudden sparks or arcs in the work area.
Ergonomic and Sturdy Design
It comes with a simple but profoundly effective design that is best suited for soft/hard-draw operations. It has an ergonomic handling structure alongside long-lasting components for making it highly durable.
Such premium care for an impact wrench simply implies how meticulously the unit has been constructed to provide exclusive performance. As a result, what you get is not merely a tool but a device with full potential.
The twin hammer mechanism also features an average air consumption of 4.2 CFM. It has the noise level steady at 99 dB, which is pretty loud, in our opinion.
This is the only drawback we have found so far, and we think one can live with it if you consider all the advantageous features it handles.
However, if you consider the high-grade components like vanes, endplates, hammer frames, and an anvil to increase productivity, it is one of a kind impact wrench that exudes consistent power.
Pros
2-piece design for convenient use
Ergonomic and lightweight
Easy to maintain for long-term utilization
Classic and reliable appearance
Twin mechanism for powerful torque
Pressure-feed lubrication system
Heavy-duty construction
Best for rigorous jobs
Cons
Suitable for use in the garage
Emits loud sound
Frequently Asked Questions
What air pressure will allow me to achieve the maximum effect?
We believe 125 PSI will bring about the maximum effect for any difficult project.
How should I maintain the impact wrench?
You must lubricate the tool as often as possible to provide smooth operation. It is better to apply lubrication 48 hours after every job. The process can be either manually performed, or you can use a grease gun; both options are effective for the device.
What should be used to lubricate the Ingersoll Rand 231C?
You can utilize an ounce of motor oil since it is mostly available everywhere. However, remember to not over oil the pneumatic tool as it could damage it.
Should I be careful during loosening or tightening of fasteners with an air impact wrench?
Yes, especially when tightening the lug nuts, the user must be cautious so as not to strip or stretch the threads. These kinds of the mechanism are too powerful that at times they could over-torque the fasteners if the handler does not pay attention.
Are impact drivers and impact wrenches different?
Yes, the impact drivers are mostly for drilling long/medium screws into metal or wood. They are used mainly for renovation purposes. The impact wrenches are, on the contrary, specifically used when tightening or loosening bolts and nuts. They can often be seen during auto reparations.
Final Verdict
Now that you have read and hopefully understood Ingersoll Rand 231C review, is it not one of the best tools to keep in a mechanic's toolbox?
Why should you settle for less when you can receive an impact wrench within a compact profile, all the while performing demanding applications? Good luck!