How Does an Impact Wrench Work & Why Do You Need It?
Guess what is your second option when you're not being able to work with any wrench? Give me five if 'impact wrench' is the thing you're thinking of. Sometimes, you'll find the lug nut getting wound too tightly where it's been placed.
What's worse, if you're talking about the head of the screw getting stripped, it means, you won't be able to get a good grip using a regular wrench. To get additional grip and force to turn a bolt, your last resort is an impact wrench.
How does an impact wrench work though? Ever wondered about the question? Well, today's the day you'll have all your answers.
How Does an Impact Wrench Work?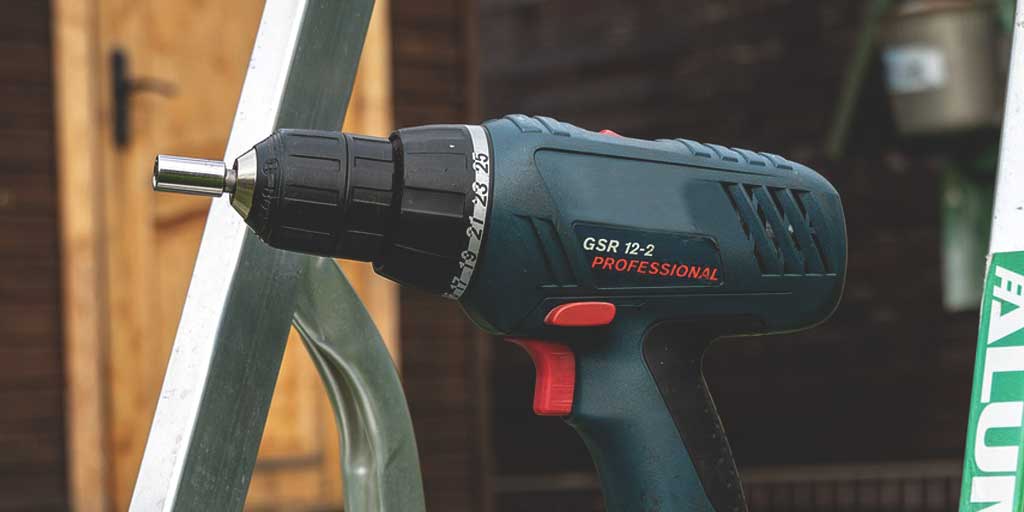 It works by storing energy in a heavy rotating mass. As you press the trigger, the energy gets released in small and steady impacts, against the output shaft. This rotating motion in smaller doses puts a lot of force on the intended bolt or the nut that you are trying to tighten or loosen up.
The impact wrench is usually powered by compressed air or an electric motor. When the impact wrench is powered by a power source, it gets a surge of electricity. Then that goes on and drives the rotor, and as a chain reaction, the rotor drives the hammer as well as the hammer cage.
For the compressed air version, keep an eye on the compressor. Usually, for a jeep's lug nut, you will need about 90 psi pressure. Do not forget to place it in a reverse position if you are trying to take the lug nuts off. Makes sense? Great!
When the output shaft faces zero to no resistance, then the rotating power goes straight to the anvil.
But what if the anvil faces some resistance? In that case, from the engaging pin, the hammer slips off. And that my guy gets the wrench worked up, and it starts to rotate at a very high velocity. Afterward, it connects to the anvil.
This sudden rotating motion passes on the kinetic energy cooped up inside the hammer. Because you know science! And voila! Then you get a lofty crushing force on the output shaft, aka the impact wrench is now working.
Make sure that you put a few drops of oil in the air inlet. That way, you can be sure of smooth operation.
The benefit of using this sort of arrangement is that you can't really do this by hand. Second, even if you could, by the off chance, it would have put a lot of pressure on your wrist. With an impact wrench, you don't have to worry about that happening.
There Are Separate Attachments
Yep, you don't have to invest in a full-fledged impact gun or impact wrench, whatever you may call it. Because there are separate attachments found in the online market place.
With those, all you have to do is attach it to your power drill and get to work. They are fairly cheap too! Each attachment can go up to 4 to 5 dollars at max! Now, that's a deal worth getting.
Why Would You Need an Impact Wrench?
After all those explanations, are you still asking me why would you invest in this amazing device? Wow! You really are a tough nut to crack, aren't you? Jokes aside, let me tell you why you should get this superb device.
To Loosen Up the Lug Nut
Suppose you are trying to get a lug nut to lose. And do you know how much strength do you need to do that? For an average jeep lug nut, you need about a hundred foot-pound force. Is that even humanly possible?
That's where the wrench gun comes into play. This device can deliver you about a hundred foot-pound forces. Here are also different separate attachments for you to use. One device many uses!
Solving High Torque Situation
Found yourself in a high torque situation? Well, a manual wrench would make it almost impossible loosen up a tightly packed rusty lug nut. But for an impact wrench, it's a piece of cake.
Final Words
Well, that was everything on how does an impact wrench work. One piece of advice from me to you, do not use the chrome-plated ratchet sets that come with the impact wrench. They tend to break a lot easier. Make sure that you are using the right kind of socket. That way, you can get the work done without breaking a sweat.