Best Impact Driver Bit Set [How to Choose] 2022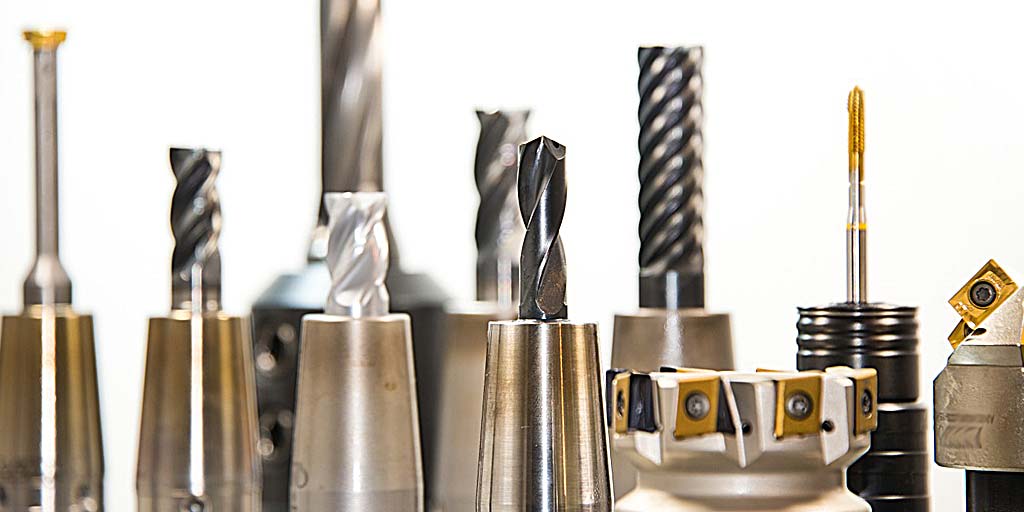 Finally, you're halfway there. You're done with the wood pieces. Now, all you need is to put them together. So, how are you planning to do that? With the hammer and nails?
Well, you're free to try and mess up! Yes, you've heard it right – 'mess up'! Because even if you're a pro in this, it's going to eat up a ton of time and effort with no guarantee of perfection. Want a word of advice? Bring in the best impact driver bit set and leave the rest on it.
But the problem is, they're just kind of hard to find out like a pin in the dry grass. That's not because they're rare but too much availability of options. Need some help here? Well, that's what we're here for.
The 10 Best Impact Driver Bit Set
It's better to get you what you need rather than dragging the conversation, isn't it? Then get ready to check out the top 10 impact driver bit sets that can turn you into a perfect DIYer. Here comes –
1. Dewalt DWA2FTS100: Best for Versatile Bits
What do you say when someone asks you about your collection of impact driver bits? You just tell them the number? Or surprise them with an entire set of 100 bits like a badass in the movie showing off his guns in the rack? Well, that's what you'll do when you get the DWA2FTS100 from Dewalt in your hand.
This 100-piece set literally got everything you need to deal with all kinds of screws, and it all starts with the 30-piece FlexTorq Screwdriving Set. Bring any kind of screws up, this set simply handles all of them with ease. And the same goes for its 37-piece and 19-piece screwdriver set that comes in sturdy cases.
By the way, if you're missing some drilling bits in the package, then probably you haven't noticed the shiny 14-piece drilling set. So, when you're looking for the perfect hole to put a screw in, you can make one all by yourself.
One of the best things you're going to adore about DWA2FTS100 is how it minimizes the number of stripped screws. On top of that, the makers got the bits heat-treated so that you can have them for a long time. Plus, there's no chance of the bits slipping off as they have a magnetic screw lock system.
Pros
Easily handles jobs like screwdriving and drilling
Keeps the number of stripped screws low
Lasts long due to being heat treated
Offers sturdy cases for each set
Comes with magnetic screw lock system
Cons
You might not need all the bits
2. UTOOL Impact Driver Bit Set: Best for Clip Customization
Not everyone is a fan of unnecessary expenses, and we bet you're in that team too. So, this one is something we call 'perfect' in numbers and performance. Yes, it's the Impact Driver Bit Set from UTOOL.
Team UTOOL has always put their effort into keeping things on a professional level, and they've done no exception with the 45-pcs set as well. You're going to get simply a complete package with 32pc 25-mm, 8pc 50-mm, 3pc impact bits, 3pc 50-mm nut drivers, 1pc 75mm impact bit, and a super sturdy case.
The first thing the makers have focused on is durability, as you're not in the mood to spend twice on the same thing. Thanks to its S2 alloy steel construction not only for turning them into longest-lasting impact bits but also ensuring resistance to rust and corrosion.
If you're thinking how long it can stand against the torque peak, then let its torsion zone handle that part. After all, that's what makes it absorb the torque and make it 10x more durable compared to regular driver bits.
But what was more of a sweet addition to the whole package was the custom clip system. Now, things just got easier for you with the flipping clips.
Pros
Comes with 45-pcs durable bits
Boasts a super sturdy case
Easy to customize the clip's position
Clips are convenient to access
Resistant to rust and corrosion
Cons
The magnetic nut drivers could've been stronger
3. Milwaukee Drill and Driver Bit Set: Best for Higher Life Expectancy
The third one on our list is probably something that's made to let its user feel like they've bought perfection with the money. It's none other than the Drill and Driver Bit Set from Milwaukee.
What surprised us the most while reviewing this is the number of bits it comes with. 145 pieces! Yup, you've heard it right – 145! And guess what? The kind of durability this set has can push its life 50X than the one you call 'regular' bits. And you won't even have to worry about the fitting, too, as the bits fit just perfectly.
If this one is not your first impact driver bit set, then you already know how prone bits are to wearing. But Milwaukee shockwave impact bits come with laser hardening at tips. So, the outer protective shield it creates does nothing but taking the wear resistance to a whole other level.
We know at the time of buying new bits, the first thing that freaks you out is – if it's going to break in the middle of your work or not. Well, this set is made to absorb peak torque, and that ultimately lowers the chance of breaking.
Pros
One of the biggest drill and driver bit set
Fits perfectly in most of the impact drivers
Ensures improved wear resistance
Can absorb peak torque
Less prone to breaking
Cons
4. Craftsman FBA_00931639000P: Best for Bit Sorting
When the thing you're looking for is a drill bit and Craftsman won't have anything to offer you there is kind of impossible. So, they've thought of getting you something more of a 'complete' deal with their FBA_00931639000P drilling and driving kit.
The first thing you'll get right after opening the case is a premium feeling after seeing the perfect sorting of drill and driving bits. On one part, you'll get all the drilling bits and driving ones on the other. Total 100-pieces of bits will be there to handle all your tasks with the right power tool.
We know what you're going to ask next. The durability, right? Well, all the pieces are made of high-grade steel. So, you can rely on it for a long time with closed eyes, just the way you would've in your next best drill driver bit set.
Like any other high-end drill bits, the set is also meant to handle almost any kind of surface you'd like to work with, whether it's metal or wood. And you'll forget your earlier hassles with size as you've got all the sizes available right there.
Pros
Offers 100-pieces of efficient bits
Steel made construction ensures durability
Easy to keep the bits sorted
Can handle metal and wooden surface
Comes with all sized bits
Cons
Not for professional usage
5. BORA PM-1350: Best for High Number of Bits
What if we say the fifth one on our list is literally an entire arsenal of bits? No, we're not bluffing as this slot has been taken by the PM-1350 Drill Bit Set from BORA.
We know you're waiting for the number. Well, it's 300! Yes! 300 pieces of bits in one single package. After opening it, you might feel like having the lamp of Aladin that can fulfill all your 'bits' wishes.
And the box itself contains two more within that has all the bits to handle any surface like concrete, tile, counters, tin, wood, glass, drywall, metal, stainless steel, etc. Now, whether you're planning to handle the professional job or the household one, none of them will be a problem.
The bits are basically made of high-grade steel. So, if you're worried about not getting enough of the durability here, then you can be sure they'll last for a very long time, even after all those rough usages.
And the case? We don't know how many of the brands have done it with much excellence like the makers of PM-1350 did. With the 2 removable drawers and 3 storage compartments, this one probably is the finest container in the market. And the container has locations for each bit, there's no chance of losing any of them.
Pros
Contains almost every type of bits
Can easily work on different surfaces
Perfect for both professional and household work
High on durability
Offers a conveniently manageable case
Cons
Comparatively a bit heavy
6. Milwaukee Shockwave Impact Duty Bit Set: Best for Compactness
Had enough with the big shots and now looking for something that you can call 'compact'? Well, then it's time to have your wish fulfilled with the Impact Drill and Drive Bit Set from Milwaukee.
The name Milwaukee is nothing new to you, and you already know how much effort they put into each of their bit set. This 40-pcs set is nothing exceptional from that aspect as this one also comes with all the useful bits from Torx bit to socket adapter.
In the case of durability and strength, this set has hit the maximum score with ease. But it was possible not only for the proprietary steel but also for the heat-treated process. By the way, if you don't want to compromise having maximum grip, then the forged tips will back you up there.
Besides, you don't need to take a headache on keeping them sorted as the case is there to help you out with that. A fair share of credit goes to its flipping bit slots too that eased up that access. And what to say about the amazing shock absorption capacity? The geometric design has done it all.
Pros
The heat-treated process ensures superior strength
Durable due to the proprietary steel construction
Compact case and the bit slots can be flipped
Better shock absorption capacity
Ensures maximum grip
Cons
Not for professional work
7. COMOWARE Impact Drill Bit Set: Best for Wood Drilling
Whenever we think of drill bits, the first thing that comes in our mind is steel made spiral structure. But looks like team COMOWARE has decided to take it a level above and came up with High-Speed Steel made impact drill bit set with the perfect Titanium finish.
From the material and finish, you've probably got a clear idea that each of the bits of this set is at its peak of durability and performance. And to get you maximum precision, it comes with a chatter-free design backed by staggered cutting teeth.
But that's not the end! To help you to put any sized hole on the wall, the makers have added all the required drill bits from 1/16 to 1/2 inch. So, where you want to put a hole on – metal, wood, or plastic countersink? The bits can deal with all of them.
And guess what? With the 2 flutes form, you won't have to worry about the chips and debris anymore. All you're going to get is a smooth and clean hole. Moreover, it takes down the friction and heat so that you can keep it cool and fast.
Pros
Keeps the friction at a lower level
Available bits' sizes are from 1/16 to 1/2 inch
Titanium finish maximizes the durability
Can work on metal, wood, and plastic countersink
Keeps the debris and chips away
Cons
The case quality could've been better
8. DEWALT DWA2NGFT40IR: Best for Optimizable Storage
Seems team DEWALT has decided to keep it not only simple and compact but also efficient this time. Otherwise, why would they've brought something like the DWA2NGFT40IR Impact Driver Bit Set?
What team DEWALT has never compromised on is the durability and performance. So how can they possibly do that for DWA2NGFT40IR? That's why they've ensured maximum durability with solid metal construction.
And the performance? Well, it all starts with the Extended FlexTorq Zone that the makers have added in this one. So, if you were having problems with transferring optimal torque, then that's never going to happen with this set.
Usually, what we've always seen in the case of bit sets is they come with a container that doesn't make the bits visible while staying closed. But the makers have thought of walking on a different path and gave it a clear lid. Now, you don't even need to open it to see if all the bits are secured there or not.
On top of that, they've included the connectable accessory storage system. So, if you're planning to optimize the storage space, that'll be easy as pie. Thanks to its patented bit-bar design that you won't have to take a headache while removing the bits.
Pros
Capable of transferring optimal torque
Clear lid makes the content externally visible
Offers scope to optimize the storage
Removal of bits is easier
Durability is at its peak
Cons
Doesn't have the sturdiest container
9. Milwaukee 48-32-4062: Best for High Torque Absorbancy
Looks like team Milwaukee has made their mind to grab most of the slots in our topper's list. Well, we can't stop them too when they come up with something as amazing as the 48-32-4062 Shockwave Impact Driver Bit Set.
The one thing they've done great in this one is being selective about the bits. Unlike some of their sets, they've only added the 74 important bits in this package. But don't think you're going to miss any essential pieces here. Look for anything from magnetic bit holder to double-ended bits, they all will be right there.
One of the specialties of this brand is, all their bits feature the Wear Guard Tip™. This means once you bring it, the next thing that will be waiting for you is improved wear resistance. So, you can be sure the fit will remain intact for the rest of its life.
And the optimized Shockzones? How can we forget about that? After all, isn't it what helps the bits to absorb peak torque so that they don't fall apart? Its Heat Treat Process also deserves thanks for making the set stronger than ever.
By the way, this time, the construction is of Custom Alloy76™ steel. So, don't get surprised to see the 50X lifetime compared to the competitors.
Pros
Contains all the required bits for household use
High on wear resistance
Can last up to 50X than competitors
Great peak torque absorbancy capacity
Heat Treat Process strengthens the bits
Cons
Packaging has scope for improvement
10. Bosch DDMS40: Best for Bit Tip Stress Reduction
Waiting for the curtain to drop? Well, then let us wrap it up with another leading brand in the market. Any guess on that? It's team Bosch with their DDMS40 Impact Tough Drill Driver Set.
Generally, what the users often miss in bits is the superb capacity to handle additional torque. But team Bosch doesn't want you to miss that too. So, they've made these impact-rated bits in a way that they can keep up with high-end impact drivers.
But its Xtended Torsion Zone deserves a round of applause, too, for absorbing torque peaks. So, you can just relax and let it take the bit tip's stress down. By the way, this is also the same feature responsible for upgrading the life of the bits 10X than the standard impact bits.
Wait a minute! Who said we're done already? It comes in a super sturdy case that delivers extreme durability. Thanks to rubber bumpers and case latch for making it more secure than ever. And if you feel like you need to reshuffle the sorting of the bits, you can go for customization there too.
Pros
Capable of handling additional torque
Comes in a sturdy and secure case
Easy to customize the sorting of the bits
Last 10X more than standard bits
Reduces the bit tip's stress
Cons
Not something a professional would want
What To Look For in an Impact Driver Bit Set Before You Buy?
We wish we could use the word 'easy' when it comes to buying drill bits. As a matter of fact, often a random purchase leads to a product with something missing in it, something probably you were looking for. But we don't want you to make the same mistake.
Now, the question is, how to figure out which set actually contains the best impact driver bits for all your tasks. Well, we've pointed out some aspects that can lead you to exactly what you need in the first place. Want to know what they are? Just take a peek below –
Variety of the Bits
When you're reaching for your wallet to get a new impact driver bit set, you surely don't want to make the swipe on something low on variety, right? So, make sure the one you're investing on is offering you all the required variety of bits based on types and size that you need to handle all your jobs.
But if you think too much of the variety is a good thing, then you're wrong. The more variety means, the higher the price will be. So, if you don't want that, just go with the one that's got all you need. Another reason for saying this is sets with a wider variety are tough to keep sorted.
Durability
If anything matters more right after the variety, then it's durability, which by the way, depends on the material of the bits. You better go with the one that is made of durable steel, S2 steel alloys, or carbon steel. That's because, in the question of longevity, these materials stay ahead in the race, always.
Accessories
If a driver bit set is a cake, then we call the accessories cherry on its top. So, the more useful accessories the set will contain, the better it'll be for you. The accessories can be like nut drivers, magnetic tips, and sometimes, special attachments. To be honest, you need them at times to ease up your work.
Case
You didn't see this one coming, did you? Well, you need it all organized and protected, right? Then, stop taking it lightly that you're going to need some solid case to keep it all together. Some even come with customizable slots. If possible, try to get one of them as they'll get you the chance to sort it all in a way you want.
Frequently Asked Questions
What bits do you need for an impact driver?
When you've got a driver with a hex shank, it's better to go with bits that are within a size of 1/4″.
What size are driver bits?
The driver sets usually come with driver bits with a size of 1/2 to 1/4 inches.
Do the impact drivers need different bits?
Well, it does, and that's totally dependent on the type of task you're dealing with. After all, not all the screws are of the same size.
Are star bits and Torx bits the same?
Indeed, they're closely related, but no, they're not the same.
What's the difference between PH and PZ bits?
PH stands for Philips head, and PZ is for pozidrive. PH comes with a cross-slot on its head. But in the case of PZ, you might find similarities, but if you notice closely between the slots, you'll see additional lines there.
How do you put a bit in an impact driver?
At first, pull the quick-release chuck. Then take the bit and put in the chuck. Now, release the chuck, and you're done!
Can impact driver bits be used in a drill?
You better not try that as they're not made for drilling. Instead, take the drill bit, put it in the impact driver, and drill with it.
Final Words
How easily you can pull the job off depends on two things – how good you are at it and what tools you're using there. When the job is about more of a constructive one where you need perfection even on driving and drilling, then you better not think of anything but the best impact driver bit set.
As you now know how to grab that in the first place, we don't think you'll have any problem there anymore. Good luck with all your projects ahead!