The Best Cordless Impact Wrench For Changing Tires of 2022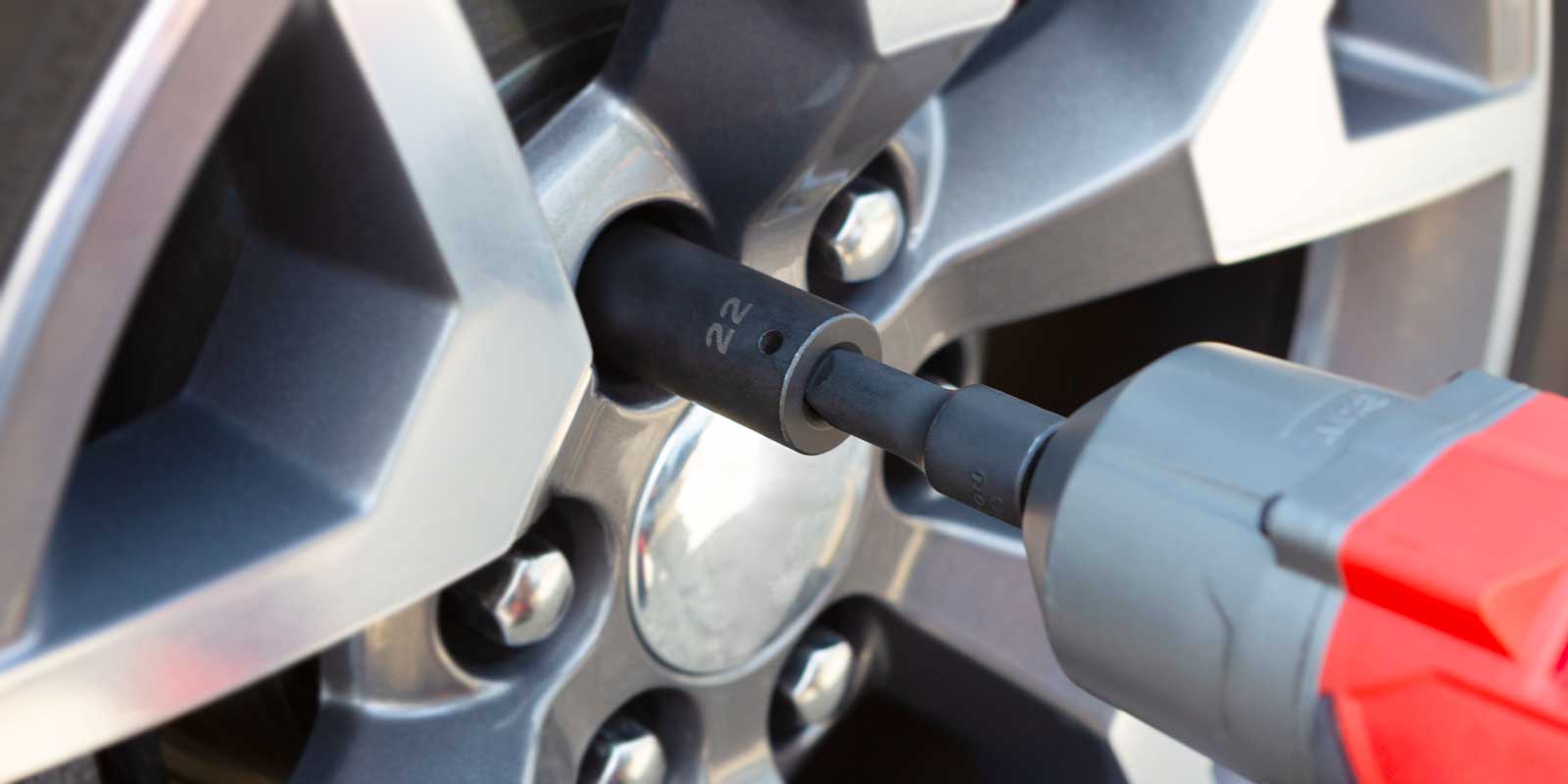 Ever felt like you could be Superman with super strength? No? Not even after seeing a rusted bolt on your tire that you need to take out? We're not saying that no one can pull that off, but unfortunately, the number there isn't that big as well.
So, what you're going to do? Take it to a shop where the mechanic will get a chance to take a bite on your cash? Not if you've got something like the best cordless impact wrench for changing tires on your hand.
But come on! It's an impact wrench, not a toothpaste that you can change every month. This means you need something that's worth spending on, and we're just about to get you there. Want to know how? Stick with us for a while, and you'll get all your answers.
The Best Cordless Impact Wrench for Changing Tires
No matter whatever you're planning to buy, there'll always be tons of options to overshadow the one worth picking. But we don't want you to deal with that when you look for your next cordless impact wrench. So, we picked the top 7 to make it all a bit easier for you. Now, you decide which one you want to bring in.
1. Milwaukee 2767-20 M18: Best for Overall Performance
Imagine something you've paid for, but getting you 2x more than your expectation. Won't it be something amazing? Well, if you're planning to grab the 2767-20 M18 cordless impact wrench from Milwaukee, then we think you better be ready for something like that.
But what this cordless impact wrench got inside that can drag the line that far? If you want the answer then we think you should check out its fastening torque of 1,000 ft-lbs of and nut-busting torque of 1400 ft-lbs. After all, these are what have made this impact wrench not only fast, efficient at the same time with the jobs.
What else has made this 18V piece of tech an awesome one is its 4-mode drive control. So, if you're craving for more control over the wrench while removing fasteners, that's going be nothing but a piece of cake by slowing down the RPM at 750.
One more thing about team Milwaukee literally snatched all the appreciation on this one. Its Redlink Plus intelligence saves your tool along with the battery from both overloading and overheating.
And the weight? This comfortable, Rubber over-molded impact wrench is not even 8 lbs. So, you're not going to feel like your hands are not being able to take the weight.
Pros
Delivers higher torque levels
Offers more control while doing the job
LED light helps with low light
Protected from damage by overheating and overloading
Comfortable and over-molded with rubber
Cons
Battery needs to be purchased separately
2. Avid Power 20V Max: Best for Fast Charging
Can a machine actually be synonymous with power? Our answer would've been 'no' as well until we got to check out the 20V Max Cordless Impact Wrench from Avid Power.
Calling it the torque king won't be unfair once you have a glance over its max torques. If it's the tightening torque you're asking for, then 3,983 in-lbs (max) of it will be waiting for you there. But if loosening torque is what you need the most, then count it in your favor with 4,465 in-lbs (max).
But no matter how much power you put in an impact wrench, it can't reach its full potential with a poor battery. Don't worry; Team Avid Power has taken care of that as well with a huge 3000 mAh battery. But if you think it'll take forever to get recharged, then wait to get surprised when you see it happening just in 1-2 hours.
On top of that, to deal with the jobs you're planning about, it comes with solid driver impact sockets. Not one or two; four of them! Moreover, you've got the complete freedom to play with its speed as that's variable and the number is between 0-2000 RPM.
Pros
Delivers greater amount of torques
Good battery capacity
Gets recharged within a short time
Comes with useful driver impact sockets
Has a variable speed
Cons
3. Dewalt DCF899HB: Best for Drop Sustenance
Imagine you're working on taking an old tire out of your truck. All of a sudden, the impact wrench slips from your wet hand and hits the ground real hard. Will you be expecting to see it damaged? Obviously, but not if it's DCF899HB Impact Wrench of Dewalt.
Yes, you heard it right. Not even with a 6-8 feet drop, you can make it take a crack. But is that what it is good for? Only durability? We wouldn't have said that. Not at least after seeing is 700 ft-lbs torque. With that much power in the arsenal, not too many bolts stand a chance in front of this bad boy.
And the speed variability? There're three of them with the RPM segmentation of 400, 1200, and 1900. Do you still think you need to worry about your grip on the control anymore?
No matter how long you're working with it at day or night, it's compact, lightweight, and ergonomic design ain't going to let you get any fatigue. As we mentioned the word 'night', you've got a bright LED light right there that'll back you up even in the darkest hour of the day.
When you're in the urgency of getting rid of the flat tire, then it's quite obvious that you won't have too much time to waste. Keeping that in mind, team Dewalt has given it the hog ring where you can change the socket faster and you won't even have to waste a minute there.
Pros
Capable of delivering a high torque
Has a variation in speed settings
Can sustain a 6-8 feet drop
LED lights help in low-light
Compact, lightweight, and ergonomic design
Cons
Doesn't come with a charger and battery
4. NoCry 20V: Best for Higher IPM
When you're looking for a cordless impact wrench, three things you can never compromise on – power, precision, and durability. All the brands might say they've got it all covered, but only a few of them have been able to hit the score there. One of them is the 20V Cordless Impact Wrench from NoCry.
As we've mentioned the word 'power' first, let's check out what kind of power this son of a gun is holding within. Well, its compact body can push the torque up to 300 ft-lb when you're trying to loosen a bolt. But when it's about putting them back, then you'll get it up to 260 ft-lb. And the max IPM? It's 2700!
Now comes the battery, or should we call the wow-factor of this NoCry impact wrench? It's a 4.0 Ah lithium-ion battery. So, you've probably understood how less you're going to need that charger with that much capacity. Though if you need to put some juice in it, it won't take more than 2 hours to get recharged.
As a bonus, you'll get the LED indicator on the battery that will let you know how much charge you've got left in it. By the way, have we told you about its insulated grip handle that gives you comfortable handling in every way? Then count its belt clip in as well, as that'll help you to carry it anywhere you want.
Pros
Capable of generating high torque
Powerful battery runs longer
Gets charged in just 2 hours
Comes with a high IPM rate
Easy to carry anywhere
Cons
Doesn't have any LED work light
5. SKIL IW5739-1A: Best for Higher Battery Backup
Imagine, you need to fix that tire as soon as possible, but out of the blue, your impact wrench dies leaving you in the middle nowhere. Won't it be a moment more than enough to piss you off? But this ain't going to be the scenario if you'll have something like the IW5739-1A cordless impact wrench from SKIL.
Want to know how? Okay, let me give you two reasons why that won't be the case for this impact wrench. One, its huge 5000 mAh battery with 60 minute charging time, and two, its charge indicator. So, if that doesn't make it worthy of being the best battery impact wrench for changing tires, we don't know what does.
Want to know something more interesting? Just within 5 minutes, it gathers enough charge that you can screw 100 bolts with that. Wait a minute, IW5739-1A isn't done with the surprises yet. Even if your phone is running out of juice, you can charge it with its battery. Thanks to its 5C 1.0 USB output for that.
Now let's have a look over its performance. No matter whatever you're up against, whether its car lug nuts or caliper bolts, it can deal with any of them. After all, that's why team SKIL got it the fastening and nut-busting torque of 200 ft.-lbs.
On top of that, its three-speed modes left no scope for you to have less control over the actions. Along with its reverse control mode, it also has speed and impact settings on it. Thanks to its variable trigger that makes it all nothing but a piece of cake.
Pros
Delivers enough torque for fastening and nut-busting
Comes with humongous battery life
Can charge phones through USB
Takes only 60 minutes to get fully charged
Three-speed modes bring ease in operation
Cons
Doesn't come with any extra battery
6. PORTER-CABLE PCC740LA: Best of Lighter Applications
Getting a cordless impact wrench for changing tires is not a big deal. But that doesn't mean you're free from the chance of ending up with craps named as "impact wrench". Don't worry, that's only when you overlook quality wrenches like the PCC740LA from PORTER-CABLE in the first place.
What is the first thing comes into your mind while thinking about a tool for changing your tires? Power, right? Well, the good news is the powerful motor of PCC740LA comes with the exact number on that you need to get your tires done. It's 260 ft/lbs. Still, thinking if it can deal with heavy applications or not?
Okay, then let us give another proof of the capability of this highly durable impact wrench. It comes with 1,650 RPM, and that's for large fasteners. Now you tell us, do you believe you might have any problem with getting your wheel down or putting a new one in?
That's not the end. The ½" hog ring made the socket changing so easy that you won't even have to waste more than a few seconds to do that. We don't know how many brands have taken weight balancing seriously, but team PORTER-CABLE did. That's why even after putting the battery on, it weighs only 6 lbs.
Pros
Sufficient torque for heavy applications
Easy to change sockets quickly
Generates enough RPM for large fasteners
Comes with perfect weight balancing
Has a higher durability level
Cons
Charger quality could've been better
7. VonHaus 20V MAX: Best for Comfortable Grip
Have you ever seen those teams waiting at the pitstop in Formula One? Doesn't it amaze you that how they get the tires changed just in seconds? We bet it does. What if you could do the same with your tires? You might not believe that you can until you see something like the 20V MAX impact wrench from VonHaus.
In the question of torque, you can call it the 'The Badass' with its nut-busting torque of 300 ft/Lbs and tightening torque of 260 ft/lbs. With those huge numbers, not even the toughest nuts in your ride can act stubborn anymore. But what has made things much easier is its high BPM of 2700.
But that's not it. This cordless impact wrench comes with a powerful 3.0Ah battery with a charge indicator that'll keep you running till you're finishing the task off properly. Plus, the ergonomic design added with a perfect grip makes it nothing less than one of the most comfortable impact wrenches in the market.
To ease up your struggle with the portability, they've given it a belt hook. Now taking it anywhere will be easy as pie. And if you're expecting it to be heavy as a rock with so many specs, then you should know that – it weighs only 7.68 pounds.
Pros
Can generate huge torque high torque level
A powerful battery makes it run long
Comes with a charge indicator
Comfortable for the grip
LED work light
Cons
Not meant for heavier jobs
How to Choose Cordless Impact Wrench for Changing Tires
How tough picking a cordless impact wrench can be? All you have to do is go to the market or search online, pick the wrench, and bring it home. Simple, isn't it? If you're thinking this way then sorry to say, but you're still in the dark.
But that doesn't mean you've got no way to find out what you need. All you have to do is just check out a few aspects and you'll get your right cordless impact wrench in no time. So, let's check out what they are?
Torque Settings
Not any of the features you need to prioritize as much as the torque setting. After all, that's what controls how precisely you can get the job done. Look for an impact wrench that has different torque settings for different jobs. This way, you'll find it easier to finish the job with more perfection.
Socket Size
Always try to understand what you need in the first place and that includes socket size as well. Depending on the kind of jobs you're planning to take care of, you'll have to choose accordingly. There'll be impact wrenches with the size of 1, 2, ½, 3/8 and 1/4 inches that you can pick from.
Battery
The math is simple and easy; the less the mAh you'll pick, the less time you can use the wrench for. So, if you really don't want to get stuck in the middle of a tire change and go for a recharge, then pick an impact wrench that won't die all of a sudden. Grab the one that has a higher number written on the 'battery' part.
Durability
Investing in a tool is often not for a short period of time and we believe you think it in the same way when it comes to impact wrenches. So, if you're looking for the best cordless impact driver for changing tires check out its material in order to ensure the durability.
Though most of the impact wrenches are made of plastic, they need to be of high-quality. It'll be better if you can get one with a rubber over-mold.
Comfort
A ton of things is related to this part, including grip and weight. The worst part about heavy cordless devices is fatigue. At the same time, they become really difficult to handle.
And if you look at the grip, this also plays a vital role in keeping things comfortable and in balance. So, if you're planning to grab a cordless wrench in no time, make sure it has a comfortable grip and a well-balanced weight.
How Does Cordless Impact Wrench Work
If you've finally decided to take the matter in your hand and change that tire all by yourself, then It's time for you to get an idea of how the cordless impact wrench works. As its not any rocket science, following some simple steps are going to be more than enough. Let's get started then?
Step One: Go through the Manual
If you're new with the whole cordless impact wrench thing, then you better go through the manual first in order to understand what you're dealing with. This way, you'll have a clear view of the dos and don'ts.
Step Two: Get the Wrench Assembled
It's not a 'pick & go' tool. So, you'll have to assemble it first before you go for using it practically. As there aren't too many of the parts you'll have to deal with, the assembly process won't take more than a minute. If you already had your share of experience with this tool, then maybe you'll need just a few seconds.
Step Three: Pick the Right Socket
Depending on the size of bolt you're trying to work with, pick a compatible socket there. Make sure it fits perfectly.
Step Four: Loosen and Remove the Nut
Put the impact wrench on the reverse mode first. Now, fit the socket sleeve on the nut of your tire and press the trigger. Choose the right speed for loosening the nut smoothly. Once you're done with one, do the same to the rest of the nuts and remove them one by one.
Step Five: Tighten the Nuts
After taking out the old tire, put in the new one. Now, take all the nuts and put them in place again. After that, tighten them one by one.
Step Six: Store and Secure
Once you're done with the tire, disassemble the impact wrench and put it back in the bag or box. Try to keep it in a dry place. And yes, never leave the battery on the impact wrench. Remove it right after you're done with the work.
FAQs
Can you use a cordless impact driver to remove lug nuts?
Yes, a cordless impact driver is found helping to remove lug nuts while replacing the tires. Workers use high voltage 18 volts wrenches in the industry to loosen the lug nuts.  
Can you use a drill as a cordless impact wrench?
You cannot use a cordless impact wrench in place of a power drill. The drill is used to mark holes, while the cordless driver does not have such facilities. You may make it compatible for holes after adding some accessories, but it is not a recommended tool as an alternative to drilling.
What cordless impact wrench has the most torque?
You have many options to choose from the available impact wrenches in the market for high torque. But Milwaukee and Dewalt are two famous brands that manufacture high torque wrenches. High torque wrenches will make your professional projects a lot simpler.
How much torque do you need to change a tire?
High torque may make your task easier, but for a smooth experience while changing the tire, you need to have 30 to 60 ft-lbs. You can negotiate with torque according to the size of the tire, but never will you need 70 to 80 ft-lbs for replacing the big tires.
What is the difference between an impact driver and a cordless impact wrench?
Impact drivers and cordless impact wrenches differ in speed, torque, and size. Impact driver speed is higher as compared to cordless impact wrench. The maximum speed for an impact driver can be 3600 RPM. Impact wrenches have a lower speed than an impact driver. 
The maximum speed for the impact wrench cannot be more than 2000 RPM. The impact wrench also produces less torque than the impact driver, but the size of the impact driver is less than the impact wrenches.
Will a 3/8 inch impact wrench remove lug nuts?
Yes, a 3/8 inch impact wrench is compatible for working with lug nuts. It can produce enough reverse torque that makes it suitable to remove lug nuts while removing the tires.
How long does the battery typically take to charge for cordless impact wrenches?
You may see variations depending on the battery specifications. Generally, a cordless impact wrench battery takes 15 minutes to 5 hours to charge. Battery capacity, charging technology, charging condition, and power source are some of the major factors that affect the time of full charge. Charger quality also impacts the charging of a cordless impact wrench battery.
Can you change a tire with a cordless impact wrench?
Yes, a cordless impact wrench is found helpful for changing the tires. But make sure you have chosen the best size torque wrench. Generally, a ½ inch wrench is perfect for working with 30 to 60 ft pounds tires. A cordless impact wrench is better for tightening the lug nuts, which will make your tire changing job a lot easier.
Can you remove exhaust bolts in good condition with any of the best cordless impact wrenches for automotive mechanics?
Yes, a cordless impact wrench can help you remove the exhaust bolt in good condition. You may find it challenging when the exhaust bolt is stuck, but it quickly removes the exhaust bolt most of the time. The normal wrench may also help, but it is not recommended for most projects. Flare cordless impact wrenches are suitable for removing any kind of exhaust bolt.
Can you use a cordless drill to change tires?
Yes, a cordless drill is an effective tool for changing the tires. You may need an appropriate socket to do your job quickly. Cordless drill can easily remove the lug nuts and bolts to remove the tires.
Which is the perfect voltage for the best cordless impact wrench for automotive mechanics?
You need a medium voltage for perfect working with a cordless impact wrench for automotive mechanics. You have the option to get more voltage for more power and lower voltage when needed. But high or low voltage is not the perfect voltage every time. For a cordless impact wrench for automotive mechanics, 12 V is the perfect voltage for performing its functions smoothly. With a 12 volt, you can finish most professional and DIY projects successfully without facing hassles.
Why one should check out the torque first rather than RPM or IPM in a cordless impact wrench?
It's been seen that when the torque is high in a cordless impact the RPM (Rotation per Minute) and IPM (Impact per Minute) also comes high. So, rather than checking all of them, just checking the torque is enough.
How to avoid over-fastening?
Just being mindful of the speed will be enough to avoid this problem. All you have to do is use the high and low IPM accordingly.
How much voltage is enough for being the right impact wrench?
It depends on why you need the impact wrench. There're wrenches from 18V to 36V. For the tough or high-duty job, the higher voltage will be suitable for it. But if you need it for light-duty like changing tires, then 18-20V is enough.
Does the type of battery influences the performance of the impact wrench?
Yes, to a certain extent it does. Though in the earlier stage NiCad batteries used to be considered as better, lithium batteries have snatched their throne. So, if you want better performance, go with the lithium one.
What if the impact wrench doesn't come with a battery included?
If you're looking for a complete set, going for a cordless impact wrench with battery and charger is a better option. But if you want the one that comes with better specs, then you can go for it too as the batteries don't cost too much.
Final Words
Single drops at a certain point can fill up an entire pond. In the same way, small costs at the end of the day can show up as a huge pile of expenses, even if it's for change the tires of your ride.
It's time to stop throwing your bucks for just changing the tires and take matters into your own hand. All you have to do is just grab the best cordless impact wrench for changing tires and be the DIY man. Now you're not a rookie with no idea which one to get. So, we believe things ain't going be that tough anymore.