The Best Screwdriver Set for Electricians [Buying Guide]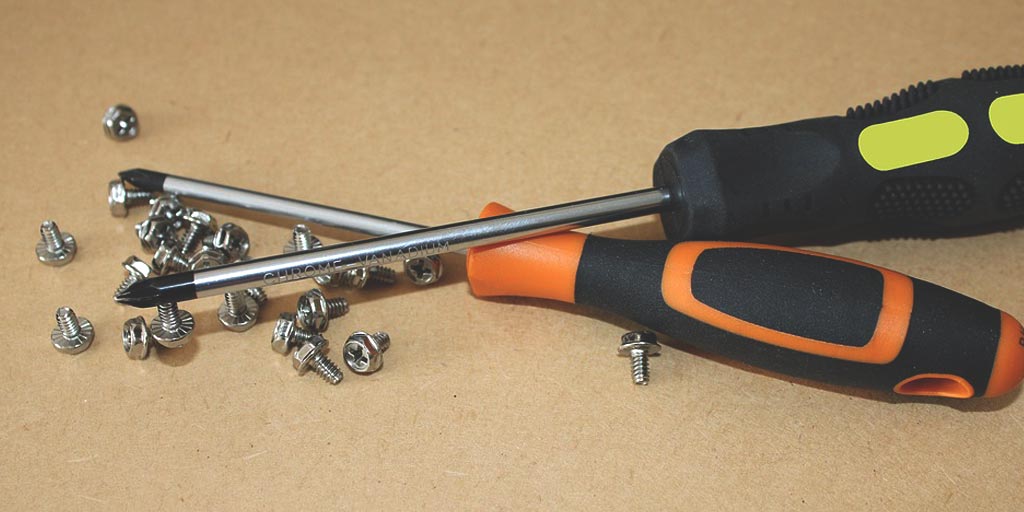 While screwdrivers may seem like a trivial device to the common folks, it is the electrician's primary tool. And depending on the set, they can be versatile and repair almost any kind of mechanism and circuit.
Yes, as you can probably guess, not all sets are equal and do the job properly. And like that, it can be challenging to find the best screwdriver set for electricians, especially after getting overwhelmed by the options and types.
Even though for a start, you can learn from your mistakes, you could also avoid it and save your money on a set that will last you for ages. And we have got you covered on the hots in the market and all you need to understand to get you confidently started!
The Best Screwdriver Set for Electricians
Here are some of the general best ones in the market that you should definitely check out! Each one has different qualities that make them stand out.
1. Best Choice: Klein Tools 85078
Whether you are an electrician or office worker, everybody needs a general-purpose set of screwdrivers in their house. You never know when you need to put screws into place to fix something small or big. And that is why we recommend this as our best electricians screwdriver set.
It includes the essential eight different sizes and designs of screwdrivers you mostly need around the house and as an electrician. So you are paying without feeling like you wasted extra money on tools you don't need.
You will be getting a 6.4 mm and a 7.9 mm keystone tip, a 7.9 mm and a 4.8 mm cabinet tip, and four Phillips tip drivers. Besides, these precisely machine-crafted tips fit perfectly into any standard screws without trouble. Along with that, all the pieces have the same cushion grip on them.
So, you are getting a comfortable and firm grip on the tools while working. The metal drivers have premium chrome plating on top, which gives it a smooth and polished look. It also helps to prevent it from corrosion, making them very long-lasting and durable.
To makes things even more convenient, the bottoms of the drivers have color-coding! All the screwdrivers have different colors on the handle bottom to identify which is which at a glance. This, alongside its reusable plastic container, helps in a more effortless organization.
Highlighted Features
Comes with eight essential screwdrivers for all-purpose
Machine crafted tips of the drivers are precise and fit perfectly
Cushion grip handles help to provide firmer grip and comfortability
Premium chrome plating for a corrosion-free long-lasting smooth finish
Color-coded bottoms make it easier to identify the different pieces
2. Budget Pick: Titan Tools 17237 Insulated Electrician Screwdriver Set
As an electrician, you have to handle a lot of electric appliances and machines. And for that, it is crucial to make sure of your safety while doing your job. Any ordinary set of screwdrivers might do the job, but there is always a risk of getting electrocuted.
After all, screwdrivers' bodies are good electrical conductors. That is why you might want to consider getting this insulated screwdriver set. Its contoured cushion grip handles are non-conductors, so they block the electricity from passing around the tool.
Besides that, with its insulated blades, you can safely use it up to as high as 1000 volt AC and 1500 volt DC! This makes it an excellent choice for electricians who are looking for a budget-friendly and reliable set.
Not only that, but the tips of these drivers are also magnetic. This makes it much easier to grip those screws, so screwing them in place or removing them is also way easier.
The set includes 3 Phillips tips and four Slotted tips. What is more is that the kit has been IEC 60900:2004 tested, which means you can rely on its performance and safety without hesitation.
Highlighted Features
Non-conductive contoured cushion grip handles
Insulated driver tips and blades are safe to use up to 1500 volt DC and 1000 volt AC
Magnetic tips make it much easier to screw or unscrew
Has been IEC 60900:2004 tested
3. Premium Pick: Wiha 32095
For an electrician, their tools are everything. If you have been working as one for long, you might have gone through multiple sets of screwdrivers or may even be stuck with your first set. And that is great! However, at some point, as a profession, getting a premium set could be game-changing.
This premium insulated set has a hardened steel tip and blade. The CVM tool steel is not only durable but also has insulation directly molded on it! So you don't have to worry about it fading away with time, giving you permanent safety.
Being a more expensive set, it also comes with more variety of pieces, that is, up to 19 pieces in total! It comes with ten Slotted screwdrivers, 4 Phillips tip drivers, 2 square tips, two Xeno terminal tips, and a useful pole voltage detector.
Along with all that, you are getting a handy toolbox for easy and convenient storing of all your tools. Each of the pieces has a cushion grip and a solid inner core, which helps to provide 40% more torque.
As a result of this rigid insulation, it is an excellent tool for protecting yourself against arc flashes. Besides that, it can resist up to 1000 volts AC or 1500 volts DC.
Highlighted Features
Has insulation directly molded on the steel blades for permanent effect
All the 19 pieces come in a handy toolbox
Solid inner core and outer cushion grip helps to provide 40% more torque
Great tool for arc flash protection
Can resist up to 1000 volts AC or 1500 volts DC
4. Greenlee 0153-02C
With a durable and heavy-duty build, this set's screwdrivers are a great choice for both electricians and as a toolbox for your house. It comes with seven different pieces.
The blades' tips are of black phosphate, which makes them more durable and prevents it from chipping away over time. Along with that, the entire blade has a chrome-plated finish making them rust-free.
Its handles have the typical cushion grip, so it is soft and comfortable to the touch. However, the tools don't have insulation, so that is something very important to keep in mind about the product.
Moreover, the tools exceed the ASME and ANSI specifications, which means that they meet the standard quality and performance as a whole, among other screwdrivers. So you are getting great performance, quality, and durability.
Besides all that, its tips have been precision machined to fit all standard screws. There are three cabinet tips, two keystone tips, and two Phillips tips drivers in the set.
Highlighted Features
Black phosphate driver tips make it durable and prevent chipping
Blades have chrome plating, making them rust-free
Has soft cushion grip handles
Exceeds the ASME and ANSI specifications for excellent performance
5. Wiha 32092
From our recommended premium choice review, you can guess these screwdrivers are of some of the highest quality. But it is understandable if you don't have the budget to spend a few bucks on these tools.
This is why we bring you this option. From the same company, this set has the best electricians screwdriver with the same pieces as the premium version. This six-piece set contains all the essential tools you will need in your work.
As a result, you are paying for only the best quality that is also affordable. It contains a 3.5 mm, 4.5 mm, and a 6.5 mm Slotted tip driver and three different Phillips drivers, all of which have insulation.
Similar to the other set, its insulation has a certification of up to 1000 volt AC or 1500 volt DC. Plus, it works great as an arc flash protection tool. Alongside that, its CRM-72 steel blades with its molded insulation provide long-lasting protection.
Its tough inner molding and softer cushion outer molding are of high quality as well and won't deteriorate easily. It also provides more torque, 40% more to be specific.
Highlighted Features
Insulated screwdrivers for safety up to 1500 DC or 1000 AC
Direct and permanent bonded insulation on the blades for long-lasting performance
Made of premium grade and quality materials
Great as an arc flash protection tool
6. RDEER VED9913
A proper set with a toolbox makes it easier to carry all of the tools around and gives you a more professional look. It doesn't matter if you are just starting your job or experienced or not; this one is a great option to check out.
With just under $40, you are getting a complete set of 12 pieces of screwdrivers! Each of them is highly durable and made from chrome vanadium steel. You can find a mixture of Slotted, Torx, Pozidriv, and Phillips tip drivers in the box.
Besides that, each tool has also been certified by VDE and GS to work standards of 1000 volts safely. This gives them more reliability along with its durable industry level quality.
Along with that, the driver tips have manganese phosphate treatment and a hardening treatment. So the tips have a beautiful black finish and are also solid and durable.
And yes, they all have insulation, which not only gives them that thousand volts protection but also adds to its quality and durability as well, making them on our list among the best screwdriver for electrical work. The soft cushion handles also provide a firm non-slip grip.
Highlighted Features
Made from highly durable chrome vanadium steel
Has insulation and provides safety up to 1000 volts
Certified by VDE and GS for quality and safety check
Non-slip soft cushion handles
Manganese phosphate and hardening treatment on the tips make them more solid and durable
Torque, Cordless and Electric Screwdriver Set
Now coming to the more popular types, these screwdrivers are what most electricians use nowadays and if you don't know the reason, keep reading.
1. NEIKO PRO 10573B
Over the years, torque screwdrivers have become the go-to favorite for electricians, and for a good reason. Not only do they make screwing and unscrewing much quicker and easier, but also, it is possible to screw it tighter than with any other drivers.
And if you have made up your mind to get one of these, then here is our recommendation for the best torque screwdriver for electricians. It comes with a versatile set of 20 different bits, all of which have engravings on them to identify them easily.
The shank of the driver measures 4.5 inches. So it makes it easier to reach narrower places. Among the 20 bits, there are different shapes and sizes of Phillips, Slotted, Hex, and Torx tips.
Everything comes in a handy toolbox so you can keep them all in one place. The bits also come in their own little holder, all organized, making these tiny pieces to store easily without losing them.
Besides that, the drive head is versatile and compatible with various electronics, instruments, quarter-inch sockets, firearms adjustment, and more. This one small set is all you need for all your jobs.
Highlighted Features
Comes with 20 different types of bits
Bits have size engravings for quick identification
Long 4.5-inch shank helps to reach narrow and tight spaces
Comes in a heavy-duty toolbox
Compatible with electronics, quarter-inch sockets, instruments, firearms adjustment, etc
2. NoCry Cordless Electric Screwdriver
Another popular and very convenient tool for both in the household and an electrician is a cordless electric screwdriver. They are fast, safe, and do the job with almost zero effort.
This battery-powered cordless electric screwdriver comes with a powerful rechargeable 1500 mAh Li-ion battery. It takes about 3 to 5 hours for it to charge completely, and thanks to the battery indicator, you can see how much power is left.
Moreover, unlike other similar screwdrivers, this one can do over 300 screws on a full charge! And with its powerful 10 N.m motor, you are getting three times more power. You can adjust the rotation speed from 0 to 230 rpm as well.
So no matter how powerful the device is, you are still in charge. The kit comes with seven Pozidriv, six Slotted, six Torx, seven Hex, 4 square bits along with one static, and flexible attachment, making a total of 31 bits.
Other than that, it also comes with a built-in flashlight! Thanks to it, you can clearly see in the dark without having to use multiple devices at once. With all of this, you can tell why we consider it to be the best electric screwdriver for electricians.
Highlighted Features
Comes with a powerful 1500 mAh Li-ion battery
Powerful 10 N.m motor for three times more the power
Possible to adjust the rotation speed from 0 to 230 rpm
Can do over 300 screws on a full charge
Has a built-in flashlight and battery indicator
3. Makita DF001DW
This screwdriver set, made of fiberglass, is the ultimate best cordless screwdriver for electricians you have been looking for. It has an entire kit of 81 pieces or bits that works with nearly any type of electronics, sockets, etc. work you can get.
Because of its fiberglass build, it is ultra-lightweight so that you can carry it easily anywhere through multiple work sites. Adding to the convenience, you can use the device with folds for a pistol grip or just as a straight barrel.
Along with that, you can charge the device using a USB charging adaptor. The in-built battery is 1.5 Ah lithium-ion and lasts even after screwing and unscrewing hundreds of them on one charge.
And like most versatile kits, it comes with a sturdy case to carry it around. The entire set is not even that expensive considering the number of bits you are getting in it, which makes it a great deal.
It is not only suitable for light-duty installations and assembly but also heavy-duty electronic assembly as well. With everything considering, it is hard to beat this kit as an overall versatile screwdriver kit.
Highlighted Features
Comes with 81 pieces or bits
Device is ultra-lightweight
Possible to use with folds for a pistol grip or just as a straight barrel
In-built 1.5 Ah lithium-ion battery that uses a USB charging adaptor to charge
Great for both heavy and light-duty work
4. POWERGIANT Mini Electric Screwdriver
A mini screwdriver set is a great option for both a starter kit and an all-purpose everyday kit. And when it is an electric driver, then with its power and portability, it makes it an easy decision for electricians to choose.
Not only that, but it has also become a popular choice for people who want to own such a handy device in their homes for a quick fix and repair. And this 57 pieces in 1 set is an excellent multi-purpose kit that you should not miss out.
Even though it is a mini device, it has a torque of 0.25 to 0.35/3 N.m, with two modes: auto and manual. Thus it gives you options and control while using. It can work continuously for up to 2 hours, perfect to complete an electronic repair.
Besides that, you can repair a variety of things, from glasses, mobile phones, cameras, to computers, watches, hard disks, printers and many more. Its 260 mAh lithium battery takes only about 30 to 40 minutes to finish charging.
Moreover, it has 3 LED lights on it to see in dim lighting or the dark. They create 360 degrees of lighting, providing a shadow-less illumination for no hindrance in your work.
Highlighted Features
Powerful 0.25 to 0.35/3 N.m torque comes with an auto and manual mode
Can work continuously for up to 2 hours
Takes only about 30 to 40 minutes to finish charging
3 LED lights create 360 degrees of lighting, providing a shadow-less illumination
Small but powerful multi-purpose kit
What to Look for Before Buying Screwdriver Set for Electricians?
Screwdrivers can fix or repair a myriad of things. And as an electrician, you want the best performing set to ease your work and make you look professional. So to start, here are some of the things you want to remember before buying.
Purpose and Budget
As for buying anything, determining the purpose and reason you are buying it makes it easier to search; the same goes for screwdrivers. Consider where and how much you will be using the kit to start. This will help to saturate the list to only the right ones you were looking for.
After finding what you want in your set, set a budget. This helps to bring down your options even more. Then all you have to do is check for kits within your requirements and budget!
Set Types
Mainly sets fall into these two categories: insulated and non-insulated. While insulated ones tend to be more expensive, you can find a few sets at a much lower price as well. Insulated ones are great for heavy-duty purposes.
It is also great for arc flash protection, so that is something to keep in mind. However, if you don't come across heavy-duty jobs and electronics repairs, then a non-insulated is good enough. It includes types like magnetic, electric, torque, etc.
Types of Tips
Each set comes with a variety of different tips or the same tips with different sizes. The most common tip types found are the Phillips and Slotted. Besides that, you can also find others such as Pozidriv, Hex, Torx, Resistorx, etc.
Depending on these tips, you can correctly repair the parts, so it is vital to understand their uses. Also, using the wrong parts can sometimes cause the tip to get stuck. It is a great idea to get a set that contains all the tips if it is within your budget.
However, if not, do some research to find a set with tips usable closest to your work area. There are square and triangle tips as well, among others but not necessarily used as much as the rest.
Construction
You can generally find screwdrivers made by machines or through forging. Depending on the construction, there are some pros and cons.
A machine constructed screwdriver is fairly common in the market. They are popular for having precise shapes and fitting. However, this construction makes them hard but fragile, so it can break easily against other more rigid materials, especially using torque.
On the other hand, forged screwdrivers are human-made and use heating and hammering to get them into shape. While they may not be as precise as the machine, they are stronger and thus last longer.
Types of Screwdrivers
We have previously briefly touched on the types, so now let us get into their details a bit more.
Slotted
It is the most common type; however, now mostly considered an old-fashioned design. The design is a simple line, and this typically causes the screwdriver to slip off the tip. Sizes usually start from 3 mm to 6.5 mm.
Phillips
Most of the Slotted types have now been replaced by this Phillips type, as they provide a better grip thanks to its cross or plus design. Sizes start from number 0 to 3.
Pozidriv
You can find them most typically in household sockets and most objects these days. It is essentially an upgrade from the Phillips version. The design is the same but has two additional diagonal lines to use with more torque. It has PZ0 to PZ4 sizes.
Torx
The Torx or star-shaped screwdriver is perfect for applying more torque without losing grip or control. Thanks to this, it has become more popular. The sizes come in T10, T15, T20, T25, T30, and T40.
Resistorx
The Resistorx or Tampertorx is the same design as the Torx but has a hole in the middle. They come in the exact sizes as the Torx as well.
Hex
As the name suggests, its design is a hexagon shape and is still relevantly new. While these screwdrivers serve the purpose of screwing or unscrewing hex screws, another common way is to use Allen keys for the purpose. The sizes range from 2 to 10.
Square
The square or Robertson screwdriver is likely the upgrade to the Slotted version. And as the name says, it has a square indent and tightens such shaped screws.
Tri Wing
These screwdrivers have triangular shaped tips. The most common use for them is on mobile phones, cameras, consoles, etc.
What types of screwdrivers are suitable for an electrician?
Electricians use insulated screwdrivers specially designed to deal with electrical appliances. The screwdriver's handle and shaft are covered with non-conductive material.
Screwdrivers covered with plastic handles do not guarantee they will protect you from electrical shocks.
Some electricians also use 5.5mm and 8mm wider flathead non-insulated screwdrivers, but great care is needed while working with power tools. Experts only recommend the high insulated screwdrivers for safe working for electricians.
Why do electricians need insulated screwdrivers?
Insulated screwdrivers ensure excellent safety while dealing with electrical wires and tools. There are more chances that the screwdriver may come into contact with naked cables, which may cause hazardous shock.
Don't worry when you have a highly insulated screwdriver. It reduces the possibility of arc faults that occur because of short circuits.
Why do electricians use vde screwdrivers?
Electricians use VDE screwdrivers because they are very safe while working with electric appliances.
VDE stands for Verband der Elektrotechnik, which tests and certifies appliances and tools. VDE Testing and certification institutions certify the electric devices, systems, and components are secure.
Can electricians use magnetic screwdrivers?
Yes, magnetic screwdrivers are suitable to use for electricians. Their magnetic tip can tightly hold the screw heads, which helps in efficient and quick installation. It also allows the electricians to perform their jobs efficiently without damaging any parts of the appliances.
Such a type of screwdriver is suitable to use in complex areas such as on the top of the tower or on high roofs where it is tough to stand and carry different items.
Are magnetic screwdrivers worth it?
Magnetic screwdrivers are beneficial tools for electricians that make most tasks much easier. They are suitable for working with small electrical screws or trying to place the screws at the complex location. It becomes a very easy screw when the screws stick with screwdrivers.
These screwdrivers are supposed to be safe, but they are not too strong, which may cause damage. But if you want more security, keep magnetic screwdrivers away from exposed circuits.
Is a screwdriver handle a conductor or insulator?
The screwdriver handle is covered with plastic, but they are not insulated. Most of the areas near the handle are bare shafts and good electricity conductors.
Vinyl-covered screwdriver blades may protect from the short circuit, but they will not ensure electricians' safety while dealing with electrical circuits.
How does an electrician's screwdriver work?
An electrical screwdriver is a handy tool that allows electricians to screw and unscrew with ease. Its head is equipped with a magnetic or quick release system. Its bit holder allows quick insertion to screw the heads.
Hold the screwdriver with one hand and turn its handle with the other hand.
Hold the screwdriver handle in the dominant hand and tip with others to close the head of the screw as much as possible.
Apply force to turn the screwdriver clockwise to tighten the screws; screw it in the opposite direction if they need to loosen.
Frequently Asked Questions
What type of screwdriver is best for an electrician?
Insulated screwdrivers are the most popular among electricians as they don't let the electricity pass. Also, it provides more torque and protects against arc flashes.
Is it good to have more than one set?
Yes, most electricians have more than one set for better organization and flexibility in work.
Will using a magnetic screwdriver on my computer damage it?
Not typically, as they are not strong enough. However, make sure not to use it near the hard drives and motherboard.
Is plastic handles better than wooden?
Both are good as they work as an insulator. However, plastic handles provide a better grip and comfortability compared to the wooden handles, especially if it has a cushioned grip.
What material of the blade or shank is the best?
The shank or blade of the screwdriver made of stainless steel is the most popular because of its sturdiness and durability. But carbon steel is also very popular and equally if not more sturdy.
Final Words
From our comprehensive article on the best screwdriver set for electricians, you can tell there is a lot to think about before finding the right set, and there are plenty of options you can go with.
It is always wise to consider what you need than what you want. So help yourself with our guide in understanding what the type and requirements you actually need are. Once you have decided on that, it should be much easier for you to make a decision.
Many screwdriver sets come in much cheaper, and you may feel like going with them for a start. However, it is important to remember better quality sets will save you the effort and money in the long run, such as the ones on our list.